An inspiring and insightful best-selling author and magazine contributor, Larry regularly writes on the topics of leadership, entrepreneurship, team building and strategic vision.
Larry is a best-selling author with several books to his credit; and a prolific writer with articles featured in dozens of magazines and national blogs. He writes on the topics of transformational leadership, elite team-building, entrepreneurship, peak performance, and personal development. He's a regular contributor to US Veterans Magazine, yoogozi.com, and more.
VICTORY: 7 Revolutionary Strategies to Launch Your Business, Elevate Your Impact and Transform Your Life
These strategies are: Vision, Intel, Coaching, Team, Ops, Rapid Action, and YOU! Each one of these chapters provides simple but powerful action steps in those areas to catapult your success, as well as surprising insights Larry has gleaned through years of his Military experience and working with thousands of entrepreneurs and business leaders throughout the world.
At the end, Larry gives you a call to action ... Stop reading, get a notebook/journal and a pen, put on some good thinking music, grab a beverage, lock the doors, and he'll walk you through a quick 60 minutes to launch you!
Kelly Perdew / TV Personality
West Point Graduate & Winner of Donald Trump's The Apprentice: Season 2
---
The mission-tested entrepreneurial strategies in this book will supercharge your business and propel you to success.
Chris Hale / President, NaVOBA
President, National Veteran-Owned Business Association (NaVOBA) Naval Academy Graduate / U.S. Navy Veteran / BuyVeteran.com
---
Larry Broughton is a great example of why veterans own businesses at twice the rate of non-veterans. The Army pushed him beyond limits he never knew he had and that ambition spilled over into his civilian career as a Vetrepreneur. Larry's a smart, tenacious business leader who honed his skills in service to his country. Let VICTORY inspire your business to new heights by bringing clarity of purpose, motivation to persevere and an inspiration to dream big..
Alden Mills / Former Navy Seal
CEO and Founder, Perfect Fitness PerfectFitness.com
---
Teammmates, it is an honor to introduce you to VICTORY, Larry Broughton's tested and true action plan of a book. Larry's a remarkable entrepreneur and a man on a mission to help others defy the odds. I hope you find him as inspiring as I do. I believe you'll find his message one that will help you to NEVER GIVE UP ON YOUR DREAMS! Would-be entrepreneurs, VICTORY is a book that will help you unlock your dreams and make them a reality. Lock 'n Load!
FLASHPOINTS FOR ACHIEVERS
Insightful Messages That Bring Significant Results
FLASHPOINTS for Achievers daily journal offers bite-size, high-octane, thought provoking messages to inspire transformation among those who desire to perform at the top of their game. The full-color 365-day journal format offers a fresh FLASHPOINTS each day to inspire moments of clarity and brilliance for leaders, entrepreneurs, athletes, and anyone who wants to be and achieve more. Written by award-winning entrepreneur and CEO Larry Broughton, FLASHPOINTS for Achievers distills the lessons and messages that have inspired him (and hundreds of other high achievers he has interviewed) towards excellence, significance and success in every area of life.
Darren Hardy / Publisher of SUCCESS Magazine
New York Times Bestselling Author of The Compound Effect
---
FLASHPOINTS for achievers is fresh, poignant and uniquely insightful. The messages never fail to cause me to pause, take note and consider how each point can make me better at what I do.
Brian Tracy / CEO, Brian Tracy International
International Best-Selling Author & Keynote Speaker
---
Larry's daily dose of FLASHPOINTS offers clarity, insight and guidance for leaders and achievers. Each message will enlighten and inspire you to transform your team, your business, and your life.
Tony Hsieh / CEO, Zappos.com
NY Times Best-Selling Author of Delivering Happiness
---
Great things happen when ideas are shared. Larry's FLASHPOINTS spark great ideas, and bring the awareness of maximum possibility into focus.
Introduction to Business Ownership for Veterans and Military Service Members
Veterans and military personnel returning from active duty are over-represented in entrepreneurship. One in seven veterans is self-employed or is a small business owner, and about one quarter of veterans are interested in starting or buying their own business. And this is why we have teamed with our Resource Partners and the Institute for Veterans and Military Families at Syracuse University to create the Operation Boots to Business program.
The leadership and management skills veterans learned during their service have positioned them to become successful entrepreneurs. SBA and our partners deliver an effective introduction to entrepreneurship, educating returning service men and women about the opportunities and realities of entrepreneurship so they can plan effectively for themselves and their families. For all of those who choose to become entrepreneurs, we'll be there for them throughout the life of their businesses with the resources they'll need to grow, succeed, and create jobs.
for Veterans and Military Service Members
Why are military veterans drawn in such large numbers to entrepreneurship, and why do they find such success? As you consider your transition from military to civilian life, could business ownership be the right path for you? This book was written to help transitioning service members answer such questions.
This book was written based on the collective experiences of a group of educators and entrepreneurs who have many years of experience working with military veterans in the pursuit of business ownership. The goal of this publication is to share many of those hard-learned lessons and to help individuals considering business ownership as a post-military career make well-informed decisions.
WARRIORS IN THE BOARDROOM
Harnessing Mission-Tested Leadership Strategies to Create Extraordinary Business Success
Warriors in the Boardroom is a powerful and inspiring book that simplifies the principles and strategies that military veterans have applied to business to create some of the most influential companies in the world—companies like Nike, Perot Systems, Mail Boxes Etc., GoDaddy.com, and FedEx.
The book identifies the traits of our warrior-business leaders, and speaks to why veteran-led companies outperform non-veteran led companies; and why business owners outnumber non-veteran business owners on a scale of 4 to 1. Warriors in the Boardroom is not only a study of military leadership principles applied to the business arena, but also offers human-interest profiles of some of our most interesting veteran business leaders who share stories of courage, tenacity, tragedy and triumph.
A Sampling of Articles Written by Larry Broughton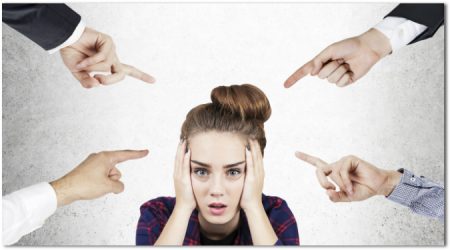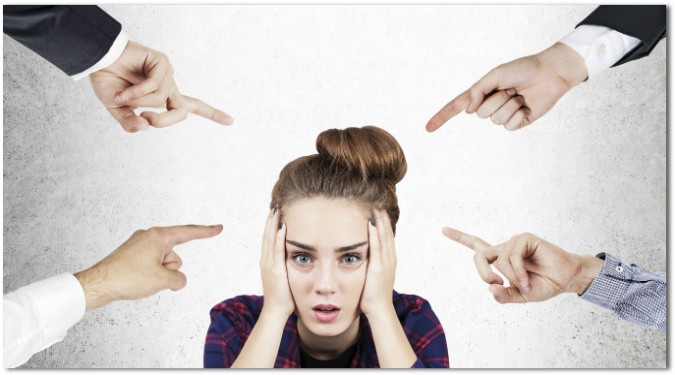 When you find the courage to surround yourself with the right people, including those who are bolder and brighter than you, you'll find that you're much more likely to succeed than not. While it's true that as the entrepreneur you're the prime mover and shaker, you're far from the only person who has influence in […]
The post 8 Types of People Who Will Assassinate Your Success first appeared on Larry Broughton | Yoogozi | Motivation | Inspiration | Leadership.
Read More