Entrepreneurial start-ups, Fortune 500 companies, educational institutions, non-profits and governmental agencies have all broken through barriers and benefited from Larry's unique and transformational Strategy Sessions.
Larry specializes in leading corporate training sessions, elite team building, executive retreat & strategic meeting facilitation, and leadership development for organizations of all sizes.
As a former US Army Staff Sergeant, serving 8 years on Special Forces A-Teams (commonly known as the Green Berets), Larry has successfully parlayed the lessons learned from his time in service to his country and applied them to the business world.
He is now an award-winning serial entrepreneur & CEO, best-selling author, keynote speaker, and a nationally recognized expert on leadership and entrepreneurship. Larry has received several business awards, including Ernst & Young's Entrepreneur of the Year®, the National Veteran-Owned Business Association's Vetrepreneur® of the Year, Passkeys Foundation's National Business Leader of Integrity award, HSMAI's 2018 Best of the Best Management Company of the Year; Coastline Foundation's Visionary of the Year, and Entrepreneur Magazine included his firm on their Hot 500 List of Fastest Growing Private Companies.
In addition to leading his own successful companies as CEO, appearing on national television networks and cable programs discussing leadership and peak performance, and delivering inspiring keynote presentations to organizations around the country, Larry trains corporations, associations, universities, medical facilities, non-profits, and governmental agencies on the topics of Peak Performance, The Power of Gratitude, ELITE™ Team Building, and Leadership Development, and he facilitates Executive Training & Retreats. Custom topics and programs are available upon request.
A partial list of organizations benefiting from Larry's training sessions include:
The Pentagon
Institute for Veterans and Military Families (IVMF), Syracuse University
Time Warner
Giant Foods
Cutco Corporation
Stuart Dean
Coastline Community College
Darren Hardy / Publisher, SUCCESS Magazine
Best-Selling Author of 'The Compound Effect & Living Your Best Year Ever'
---
Larry is a consummate professional. He is smart, visionary and wise--wisdom obtained through a track record of success. Larry is the kind of guy you hope one day to get the chance to do business with.
Dr. Mike Haynie, PhD, Barnes Professor of Entrepreneurship
Syracuse University Executive Director, Institute for Veterans and Military Families at Syracuse University
---
In my line of work, I have the great fortune of getting to know countless entrepreneurs. Of that group, Larry Broughton is one of the select few I would describe as an exemplar for those who aspire to business ownership. To his core, he's a dynamic innovator who proudly wears his passion for entrepreneurship on his sleeve, in a way that is both inspiring and humbling. An hour with Larry is the equivalent of a mini-MBA, and is an opportunity I would recommend to anyone thinking that business ownership might be in their future.
Click Below (or Scroll Down) for Information About Each Program Offering.
So, you're running an organization that you love. You've got a group of people working for and with you, but it seems like something's missing. Sound familiar? Inspire your team to become more driven, more dedicated, and more productive through a day-long ELITE™ Team Building exercise.
Engage with your team using Special Ops-inspired tactics that will re-energize your organization for the long-term. After completing pre-event E-DNA assessments, Larry will customize your ELITE™ Team Building Day to maximize measurable results based on your organization's desired outcomes. Each ELITE™ Team Building Day delivers an immediate impact and, through post-event leadership briefings, your team will internalize these changes, seamlessly integrating them into your standard operating procedures.
.
Jocelyn Groot, Executive Dean
Coastline Community College
---
Larry provided a dynamic and engaging presentation to our District employees that motivated and inspired all who participated. His expertise in the areas of personality and team assessment, transformational leadership, and stress reduction was enlightening; and even more noteworthy is his sensitivity and humorous approach to addressing the challenges being faced in higher education.
Maureen E. Casey, Chief Operating Officer
Institute for Veterans and Military Families
---
To say that Larry is an overwhelming favorite among our thousands of participants would be an understatement. Larry delivered a two-day, professional development session for the growing and geographically-dispersed IVMF team. It was equal parts of individual development and team building. We emerged a stronger and more engaged team and, perhaps even more importantly, as individuals, more inspired and purposeful about what we want to accomplish personally as well as collectively as a team.
Loretta P. Adrian, Ph. D., Presidentt
Coastline Community College
---
on behalf of all three colleges in our district, I want to thank you for conducting a highly informative and energetic seminar on Surviving the Squeeze: Proven Strategies for Doing More with Less. We have received tremendous positive feedback from those who attended. The topic could not have been more perfectly timed. In fact, the most common request in the follow-up survey was, "When can Larry return? We want more!" I am sure we will benefit from this seminar for years to come.
Through a detailed, business-specific capstone, you will gain real knowledge about your team as you immerse yourself in two to three engaging, interactive experiences that break down the barriers between your organization in the present and your desired future. You will build up relationships through acute emotional knowledge of your team members. Most importantly, you will clearly see the gaps between your team and the team culture necessary for your business to thrive.
Organizations who have benefited from ELITE™ Team Building programs vary from size and industry, including Higher Education, Health Care, Governmental Agencies, US Military, Corporations, Non-Profits, and Small Business.
The ELITE™ Team Building Day includes:
Pre-event SELF™ PEAK Performance Assessments
Team building day led by Larry that includes two to three fun and challenging team building exercises
Business-specific capstone designed to teach you about your team, prepare for strategic re-design, and integrate long-lasting, beneficial changes
Post-event leadership briefing to reinforce changes and keep you on the right track
Does your company have the leadership it needs to rise above the others?
We aren't just talking about the executives in their C-level offices with plush couches and big desks. Leaders are in every aspect of your company. From entry-level managers to department heads, your company needs strong leaders on every rung of its corporate ladder.
Larry brings to the table 35 years of entrepreneurial, corporate, military and non-profit leadership development from entry-level to CEO/Executive Director levels. Among Larry and his award-winning advisors are John Maxwell certified coaches; Kolbe certified coaches; Gallup certified Strengths-based coaches; and one of the country's leading entrepreneurs and principal of a well-respected law firm. Larry and his partners have the "been there—done that" experience necessary to help you grow your leaders and ultimately catapult your business to the top.
Our focus is to identify current and potential leaders in your organization, who have the motivation, integrity and capacity necessary to create a profound, positive, long-term impact. From entry level managers to top C-level executives, our programs are designed to maximize leadership potential within any level of organization.
Executive Leaders Program
This program is designed to support those at the top; CEO's, C-Suite Executives and senior non-profit/governmental executives who want to become transformational leaders. At this level we identify, unlock and implement "the final 10%" of your personal and professional peak performance.
In this program, we:
Leverage your unique leadership style
Help you understand critical "new economy" leadership paradigms
Teach leadership as "fuel" for short and long-term strategic goals
Kelly Perdew, Winner of Donald Trump's The Apprentice
West Point Graduate, US Army Officer
---
Larry isn't regurgitating business theory. He's sharing tried-and-true, action-oriented principles he's used himself and has learned from interviewing other successful entrepreneurs, including me.
Working from the Bottom up…
Executive Leaders Program
In this program, we:
Develop the ideal leader profile
Create and manage cross-functional teams
Identify and reinforce natural strengths and talents
Develop and implement clear leadership pathways
Soaring to new heights in your organization is possible… one leader at a time.
Strategic & Executive Retreat Facilitation
Make your next strategic retreat REALLY count.
When was the last time that your business retreat resulted in real change? Larry Broughton has the skills and foresight to facilitate your next retreat for unparalleled results.
It's often difficult to identify what issues your organization needs to address during a strategic off-site meeting. That's why it's important to let someone with an objective filter facilitate your event! Whether you're a large corporation or a fledgling company, Larry's Event Facilitation packages can take your event to the next level.
Larry's strategic business experience (as a former employee, investor, CEO, business owner, US Army Special Forces veteran, and recognized expert in leadership and entrepreneurship) gives him the unique ability to focus on the best ways to improve your organization in a limited amount of time.
Through a detailed assessment of your company's needs, we will customize a program for your…
Emerging leaders
Corporate executive leadership
Support staff
Company in rapid growth mode
Senior leadership within a mature organization
Depending on your organization's needs, Larry can provide:
Targeted keynote addresses, tailored to your organization's objectives
Strategic oversight and consulting to develop your agenda
Hands-on organization and execution of a full or half-day retreat event
If you and your organization want real results from your next company off-site…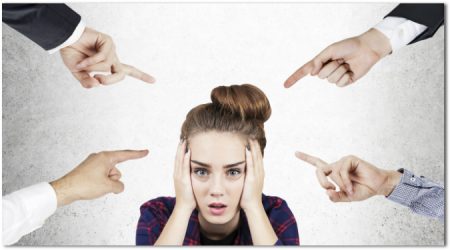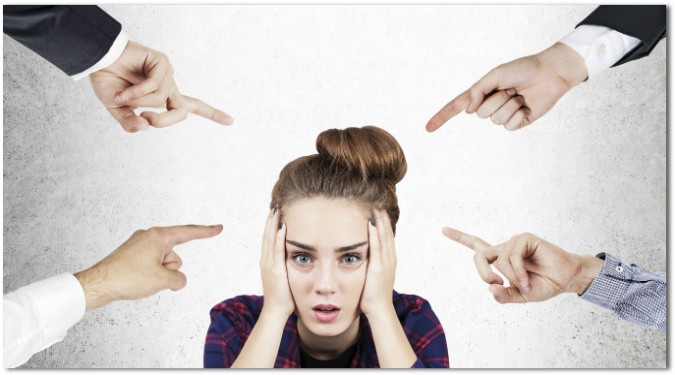 When you find the courage to surround yourself with the right people, including those who are bolder and brighter than you, you'll find that you're much more likely to succeed than not. While it's true that as the entrepreneur you're the prime mover and shaker, you're far from the only person who has influence in […]
The post 8 Types of People Who Will Assassinate Your Success first appeared on Larry Broughton | Yoogozi | Motivation | Inspiration | Leadership.
Read More