Recognized as one of the country's most dynamic, upbeat and powerful keynote presenters, Larry's humorous and heartfelt messages inspire change to move audiences towards their gifts and greatness.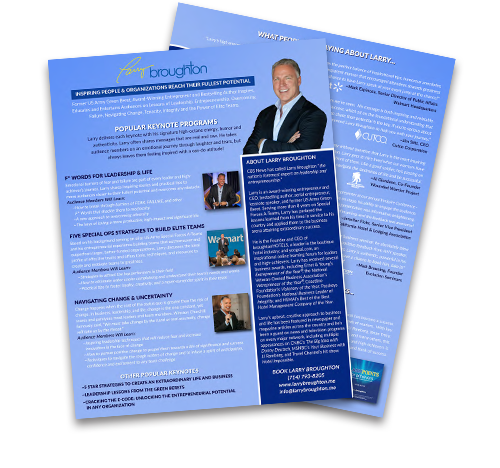 Larry Broughton is one of the country's most popular leadership speakers who provides high-octane, informative, inspirational presentations for corporations, non-profits, governmental agencies, military organizations, conferences, seminars, award ceremonies, associations, entrepreneur groups, and fundraising events.
He also delivers informative lectures at colleges & universities, and is popular for conference panel discussions and break-out sessions. His unique and moving stories of triumph and tragedy, business success, leadership principles, and his path towards significance leaves audiences with practical tips, teaching points, and energized to take action!
.
Matt Brauning, Founder
Evolution Seminars
---
When Larry Broughton spoke at our business seminar, he absolutely blew the roof off! I have never heard so much positive feedback from ANY speaker, and we've put on nearly 200 seminars. Larry is authentic, powerful in his message, and inspiring to the heart. If you have a chance to book him, take it!
Russell Williams, Founder
The Ethical Edge
---
Authentic... this is Larry Broughton's generous gift as an inspirational, motivational voice of influence to audiences throughout America. Larry's personal and professional life journey powerfully and purposefully invites listeners to take ownership of the universal lessons of growth... no pain, no gain. Humorous... candid... truthful, Larry delivers hope-filled opportunity to seize the moment and move... forward!
Al Giordano, Co-Founder
Wounded Warrior Project
---
I have heard a lot of speakers, and I can say without question that Larry is the most inspiring speaker to ever talk to our population. Larry gets it! He's lived what our warriors have lived, and he knows what is in front of them. Like a good soldier, he's passing on his knowledge so others can navigate the landmines of life and be successful.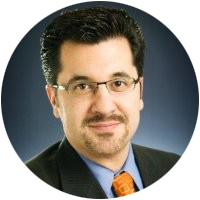 Mark Espinoza, Senior Director of Public Affairs
Walmart Headquarters
---
Larry's high energy and powerful keynote at Walmart's Open Call was the perfect balance of inspirational tips, humorous anecdotes, insightful lessons delivered in an approachable and transparent manner that inspired attendees towards actionable steps in their personal and professional lives. If you get a chance to have Larry speak at your event, jump at the chance!
Most Popular Keynote Programs
These humorous, uplifting and inspiring keynotes can be up to 90 minutes, and are perfect for all associations, entrepreneur and corporate functions, college/university events, and medium to large organizations.
F* WORDS: Overcoming the Obstacles Between Dreaming and Doing
Larry's authentic, high-octane keynote features inspiring stories and practical tips to overcome adversity, face challenges, and live a more productive, high-impact and significant life. Based on his studies of business and personal success; along with personal interviews with hundreds of successful entrepreneurs, athletes and thought leaders, Larry shares the driving strategies for overcoming any obstacle.
Leadership Lessons from a Former Green Beret
Larry shares the insider secrets and the key success strategies for effective leadership from his service on A-Teams in the US Army's elite Special Forces (The Green Berets), and how he parlayed them to build world-class businesses and become an award-winning entrepreneur. Larry explains that healthy and effective leadership skills are within everyone's grasp, not exclusive to those in official command-structure roles in formal organizations.
Based on his military and entrepreneurial experience building teams that outmaneuver and outperform larger, better funded organizations, Larry discusses the ideal profile of effective teams and offers tools, techniques and resources to create and motivate teams to greatness.
Five Special Ops Strategies to Build Elite Teams
Through stories from his time serving on elite US Army Special Forces A-Teams, and his entrepreneurial experience building teams that outmaneuver and outperform larger, better-funded organizations, Larry discusses the ideal profile of effective teams and offers tools, techniques and resources to create and motivate teams to greatness.
Larry shares the secrets of:
1) How to attract the top producing people in your field
2) How to understand your team's wants and needs
3) How to eliminate water cooler complaining
4) How to foster loyalty to your organization
Cracking the E-Code: 6 Success Strategies for Unlocking the Entrepreneurial Potential in Any Organization
Today's dynamic business environment demands bold leadership, focused decision-making with 360-degree visibility, and agile teams capable of rapidly leveraging opportunities. Unfortunately, many organizations are plagued by glacial decision cycles, ineffective silo structures that kill effective collaboration and creativity and arcane talent development programs that waste human capital. The result? Staying stuck in neutral while more nimble competitors race past.
It's time to "crack the E-Code" and unlock the latent Entrepreneurial Potential lurking within your organization today!
This high-octane keynote shares 6 mission-tested strategies to:
1) Engage and empower your team with the Entrepreneurial Mindset
2) Discover and leverage the unique strengths of each team member
3) Dramatically improve collaboration and communication across departments/divisions
4) Significantly improve the speed, efficiency and outcomes of your organization's decision-making process..
Jennifer Flohr, CAE, CMP / Senior Vice President
California Hotel & Lodging Association
---
It was great having Larry as the keynote presenter at our annual InnSpire Conference & Trade Show for CABBI — what a neat guy! I appreciated his ease on stage, his ability to engage the audience, and his energy and passion. His presentation was informative, enlightening, and inspiring; and the feedback from our innkeepers was awesome! Larry's participation in the program really made for a great conference.
Richard H. Morley, Executive Director
IVC Foundation
---
Larry is the consummate insightful and inspirational speaker. His remarks were spot-on in setting the tone and expectations of excellence for our fundraising event. Larry's unique and inspiring background, engaging personality, and sense of humor from the stage made him an absolute hit with our audience.
Tim Worley, Executive Director
American Water Works Association
---
Larry was one of the most innovative and motivating speakers I have ever seen. Our attendees were engaged and excited to hear him speak on "Turning Vision Into Action." We had never considered a keynote speaker outside of our industry, but we are certainly glad we did. He was funny, utilized videos, pictures and real life examples as well. If you are looking for a keynote address that is insightful and from a real world perspective, Larry Broughton is the perfect choice for you!
Custom Keynote Presentations
Larry can also create custom keynote presentations and talks for your organization or event.
Topics include:
Tenacity
Transformational Leadership
Elite Team-Building
Entrepreneurship
Peak Performance
Overcoming Obstacles
Veteran Issues
Hospitality Industry Related Topics
Partial List of Past Speaking Engagements
The Pentagon, Turner Broadcasting, Toyota/Lexus, Cutco Corporation, Walmart, Giant Food, Southern California Association of Municipal Managers, InterWest Insurance Services, Identity Conference, Boston University's Distinguished Lecture Series, University of Pittsburgh, InnSpire Conference, California Hotel & Lodging Association, JMBM's Meet the Money Conference, Wounded Warrior Project Leadership Summit, Small Business Administration, V-WISE, JFK University, Anaheim University, Various 9/11 Ceremonies, Passkey Foundation's Ethical Edge Speaker Series, Elite SDVOB National Convention, SVA National Conference, Craig Duswalt's RockStar Marketing Boot Camp, and many more.
Maureen E. Casey, Chief Operating Officer
Institute for Veterans and Military Families
---
To say that Larry is an overwhelming favorite among our thousands of participants would be an understatement. He connects well with audiences of any size or composition and leaves all in attendance with meaningful insights and actionable information. We emerged a stronger and more engaged team and, perhaps even more importantly, as individuals, more inspired and purposeful about what we want to accomplish personally as well as collectively as a team.
Dale Partridge, President
Identity Culture
---
Larry spoke at our annual Identity Conference where we hosted hundreds of next generation entrepreneurs. Larry has a way of getting his point across with brilliance and simple truths. Though he stands tall and has a warrior's past, Larry speaks in a calm and assertive voice which gives the audience the ability to fully take-in his inspiring teachings. Larry is very dynamic and engaging, and I will surely use his talents again in the future.
Kem Mullins, CEO
St. Francis Hospital - Bartlett
---
Larry Broughton exemplifies the kind of savoir faire that awakens your drive to be better in everything you do. Even though he is undoubtedly awesome, he is also authentic and easy to relate to. His disciplined demeanor does not overshadow his keen wit, as he brought in quite a few roars of laughter from our group. It was a pleasure and an honor to listen to Larry, and any organization looking for a stern pick me up would be lucky to be graced with this talented individual's greatness.
Michael Owens, Managing Partner
Influence Group
---
If you are looking for a speaker who can energize and inspire, look no further than Larry Broughton. Larry speaks from true experience, which is why he connected so perfectly with our audience.
Rick LaFleur, President
El Paso Hotel Motel Association
---
It was our great pleasure to have Larry present to our organization. He is truly an inspiring and thought-provoking speaker, and we count ourselves fortunate to have received the wisdom of his experience. Larry's professionalism and commitment to excellence was apparent from the time he walked into the room until the time he departed.
Jim Stitt, CEO
Cutco Corporation
---
Larry Broughton is one of the best leadership speakers we've seen. His message is both inspiring and relatable. He validates his key points by sharing real life personal stories that have led him to be the person he is today. Larry is warm, friendly and entertaining as he shares his thoughts on the secrets to organizational success, which sit on the foundational understanding that inspiring and empowering your people to chase their potential is the key. If you're serious about growing your organization I would highly recommend Larry Broughton to help you with your journey.
Frances Kiradjian, Founder & CEO
The Boutique & Lifestyle Lodging Association (BLLA)
---
Larry spoke at our annual leadership conference and he was awesome! Being a hotelier himself and speaking to some of the world's best, he was very engaging with his talk, and his presentation was entertaining. Attendees absolutely loved him!
Arnie Garfinkel
President, All Star Group
Chairman, Commercial Real Estate and Lending Conferences
---
Larry Broughton commanded the audience with his style and knowledge. As a conference and event organizer for over 20 years, I appreciate Larry's professionalism and ability to interject his expertise. I was honored to have him speak at my event, and would invite him back again!
Invite Larry to Speak at Your Event!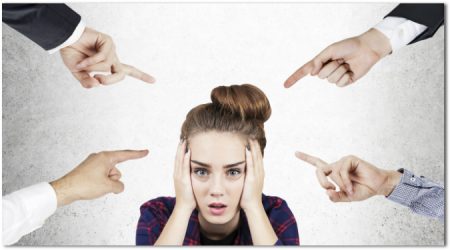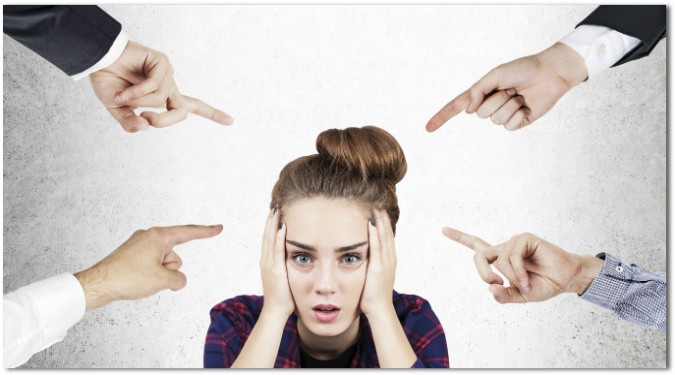 When you find the courage to surround yourself with the right people, including those who are bolder and brighter than you, you'll find that you're much more likely to succeed than not. While it's true that as the entrepreneur you're the prime mover and shaker, you're far from the only person who has influence in […]
The post 8 Types of People Who Will Assassinate Your Success first appeared on Larry Broughton | Yoogozi | Motivation | Inspiration | Leadership.
Read More