Discover what entrepreneurs, leaders, and high achievers, like yourself, have to say about working with Larry.

Anthony Melchiorri, Creator, Executive Producer & Host
Travel Channel's Hotel Impossible & Five Star Secrets
---
It is my pleasure to recommend Larry Broughton as one of my go-to experts on Travel Channel's hit show Hotel Impossible. His professionalism and charm are appreciated by both the crew and viewers alike. With expertise in various areas of business, his sense of leadership and hospitality shines through in each episode he is involved with and he adds value to the show as a result. I look forward to working with Larry on future television projects and would highly recommend him to others, as well.
JJ Ramberg, Host
*Your Business* on MSNBC
---
I've had the privilege to sit across from some of the biggest names in small business in my twelve years as host of Your Business on MSNBC. Few of them bring as much to the table in terms of leadership, entrepreneurial experience, depth, and integrity as Larry Broughton.
Brian Tracy / CEO, Brian Tracy International
International Best-Selling Author & Keynote Speaker
---
Larry's daily dose of FLASHPOINTS offers clarity, insight and guidance for leaders and achievers. Each message will enlighten and inspire you to transform your team, your business, and your life.
Darren Hardy / Publisher, SUCCESS Magazine
Best-Selling Author of 'The Compound Effect & Living Your Best Year Ever'
---
Larry is a consummate professional. He is smart, visionary and wise--wisdom obtained through a track record of success. Larry is the kind of guy you hope one day to get the chance to do business with.
John Lee Dumas, Founder & Host
Entrepreneur on Fire
---
Wow! Larry Broughton is an epic storyteller who keeps listeners on the edge of their seats. While his authentic, conversational tone is disarming, he delivers a barrage of brilliance in the form of lessons, tips, and tools to make us all better leaders and high achievers. Larry will IGNITE any media outlet!
Donny Deutsch / TV Personality
Chairman Emeritus, Deutsch Inc.
---
Larry's not just another nice guy. He's served his country in uniform; his ideas are brilliant and concisely put together; and he's a phenomenally successful entrepreneur.
Al Giordano, Co-Founder
Wounded Warrior Project
---
I have heard a lot of speakers, and I can say without question that Larry is the most inspiring speaker to ever talk to our population. Larry gets it! He's lived what our warriors have lived, and he knows what is in front of them. Like a good soldier, he's passing on his knowledge so others can navigate the landmines of life and be successful.
Jeffrey Hall, National Employment Director
DAV (Disabled American Veterans)
---
Larry's presentation was filled with a treasure trove of experiences to guide and inspire those who have an entrepreneurial spirit. It takes an expert entrepreneur to awaken that same life-force hidden in others and he does it with the perfect amount of honesty, humor and directives. It is unusual for a successful business leader to willingly expose their own struggles to encourage others to forge ahead through rocky terrain to reach that place of victory. Larry is special and we highly recommend his instructive and encouraging messages to any audience.
Kelly Perdew, Winner of Donald Trump's The Apprentice
West Point Graduate, US Army Officer
---
Larry isn't regurgitating business theory. He's sharing tried-and-true, action-oriented principles he's used himself and has learned from interviewing other successful entrepreneurs, including me.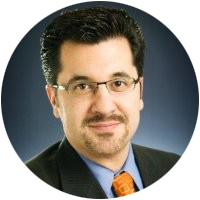 Mark Espinoza, Senior Director of Public Affairs
Walmart Headquarters
---
Larry's high energy and powerful keynote at Walmart's Open Call was the perfect balance of inspirational tips, humorous anecdotes, insightful lessons delivered in an approachable and transparent manner that inspired attendees towards actionable steps in their personal and professional lives. If you get a chance to have Larry speak at your event, jump at the chance!
Maureen E. Casey, Chief Operating Officer
Institute for Veterans and Military Families
---
To say that Larry is an overwhelming favorite among our thousands of participants would be an understatement.  He connects well with audiences of any size or composition and leaves all in attendance with meaningful insights and actionable information. We emerged a stronger and more engaged team and, perhaps even more importantly, as individuals, more inspired and purposeful about what we want to accomplish personally as well as collectively as a team.
Daniel DeVille, Co-Founder, and CEO
Sentry Residential
---
It was an honor having Larry join our Summit as our Keynote Speaker and we were thrilled to have him as a part of the event. Larry is an engaging speaker, leveraging years of military service and business leadership to educate and empower. We highly recommend Larry!
Mike Chiesl, Co-Founder
Sentry Residential
---
When we were planning our first company Summit, we wanted to invite a keynote speaker who could relate to our military audience and empower our real estate agents to take their businesses to the next level. Larry was incredible and our audience left, inspired, motivated, and ready to take action. He has an incredible heart for helping the military succeed.
Jim Stitt, CEO
Cutco Corporation
---
Larry Broughton is one of the best leadership speakers we've seen. His message is both inspiring and relatable. He validates his key points by sharing real life personal stories that have led him to be the person he is today. Larry is warm, friendly and entertaining as he shares his thoughts on the secrets to organizational success, which sit on the foundational understanding that inspiring and empowering your people to chase their potential is the key. If you're serious about growing your organization I would highly recommend Larry Broughton to help you with your journey.
Sharon Gwynn, Chair
Giant Food Veterans Business Resource Group
---
We had Larry speak at our Veterans Business Resource Group's annual conference. He is a very engaging, inspirational and dynamic person; we would highly recommend him and look forward to working with him again in the future. His passion for ensuring that people have the tools for success is unparalleled. Larry is an example of what true leadership is all about.
Brian George, HR Coordinator
Cutco Corporation
---
The message that Larry delivered to us was truly authentic and meaningful. It translates across the board to any person who wants to grow through personal development or be a leader in their life's journey.  Larry digs to his roots and shares experiences that are intentional and impactful; in a manner that challenges you to self-reflect, while inspiring you to achieve the best version of yourself.
Matt Brauning, Founder
Evolution Seminars
---
When Larry Broughton spoke at our business seminar, he absolutely blew the roof off! I have never heard so much positive feedback from ANY speaker, and we've put on nearly 200 seminars. Larry is authentic, powerful in his message, and inspiring to the heart. If you have a chance to book him, take it!
Steve Wright, Former NFL Player
Serial Entrepreneur, Survivor Season 22
---
Wow! Going through Larry's program was powerful and action-packed! It kept me on my toes, stirred me to think new ways about leadership and business, and exposed me to like-minded, driven entrepreneurs whom I now call friends. With my newfound skills, confidence, and clarity, I'm more energized and able than ever before to move towards my fullest potential. I owe you big time, Larry, for all you've done for my business and me.
Jennifer Flohr, CAE, CMP / Senior Vice President
California Hotel & Lodging Association
---
It was great having Larry as the keynote presenter at our annual InnSpire Conference & Trade Show for CABBI — what a neat guy! I appreciated his ease on stage, his ability to engage the audience, and his energy and passion. His presentation was informative, enlightening, and inspiring; and the feedback from our innkeepers was awesome! Larry's participation in the program really made for a great conference.
Kevin Neff
Award winning Brand Creator & Television Show Host
---
I had the opportunity this year to have Larry speak at my event. His message to my guests was not only riveting, but delivered with such humility, passion, and sincerity that it was obvious everyone in the room was moved by it. All I can say is this...when Larry Broughton speaks, we ALL should listen.
Greg Leith / CEO, Convene
Business Performance † Eternal Perspective
---
Larry Broughton's life is a magnificent blend of a military career as a Green Beret and a business career as an entrepreneur/CEO. This combination makes him a true "Warrior in the Boardroom." When Larry combines military leadership principles with his business background, profound truths are shared that can catapult your firm to places of greater strength and outcomes.

Marc Aron, Hotel Owner
in three broughtonHOTELS
---
Broughton has been professional, diligent and efficient when imparting their commercial, marketing and management knowledge to our hotels. Their leadership style has been a positive influence on staff morale, which is essential in a people industry.
Scott Smigel, Hotel Owner
---
Over the last several years it became clear to us that hospitality marketing in the information age is not a job for amateurs. When we hired Broughton we hired marketing and management magicians who stay up to the second in this increasingly complex field. Our bottom line has never looked better.
Phil Sherburne, Hotel Owner / Developer
---
Through good and bad economic times, Broughton has added value by driving revenues, controlling expenses, and creating a corporate culture that inspires excellence.
Wen-I Chang, Hotel Owner / Developer
---
We've been impressed with their integrity, and from day one they've made a positive impact on morale and operating efficiencies.
Ted Broedlow, Hotel Owner
Managing Member of a broughtonHOTELS property
---
Broughton has brought the expertise and economies of scale to make the Georgian Hotel one of the most profitable small hotels in the country.
Glenn Roquemore, President
Irvine Valley College
---
Through his childhood stories, compelling military experiences, and successes as a leading entrepreneur, Larry Broughton weaved an intriguing story about the leadership gap in America today and the importance of growing new leaders with 21st Century attitudes.  Thanks, Larry, for your expertise and encouragement.
Ben Sussman, VP of Community Relations and Media Mgt,
Forest Lawn
---
Larry's professionalism, energy and enthusiasm contributed greatly to an inspiring and uplifting Veterans Day Celebration at Forest Lawn.  His dedication to service and his background as an Army Green Beret lent authentic credibility to our program, which was very well received by attendees - evidenced by many people staying long after the event to speak with Larry.  I highly recommend Larry as a speaker or emcee for events of this kind.
Arnie Garfinkel
President, All Star Group
Chairman, Commercial Real Estate and Lending Conferences
---
Larry Broughton commanded the audience with his style and knowledge. As a conference and event organizer for over 20 years, I appreciate Larry's professionalism and ability to interject his expertise. I was honored to have him speak at my event, and would invite him back again!
Frances Kiradjian, Founder & CEO
The Boutique & Lifestyle Lodging Association (BLLA)
---
Larry spoke at our annual leadership conference and he was awesome! Being a hotelier himself and speaking to some of the world's best, he was very engaging with his talk, and his presentation was entertaining. Attendees absolutely loved him!
Michael Owens, Managing Partner
Influence Group
---
If you are looking for a speaker who can energize and inspire, look no further than Larry Broughton. Larry speaks from true experience, which is why he connected so perfectly with our audience.
Tony Hsieh / CEO, Zappos.com
NY Times Best-Selling Author of Delivering Happiness
---
Great things happen when ideas are shared. Larry's FLASHPOINTS spark great ideas, and bring the awareness of maximum possibility into focus.
Darren Hardy / Publisher of SUCCESS Magazine
New York Times Bestselling Author of The Compound Effect
---
FLASHPOINTS for achievers is fresh, poignant and uniquely insightful. The messages never fail to cause me to pause, take note and consider how each point can make me better at what I do.
Alden Mills / Former Navy Seal
CEO and Founder, Perfect Fitness PerfectFitness.com
---
Teammates, it is an honor to introduce you to VICTORY, Larry Broughton's tested and true action plan of a book. Larry's a remarkable entrepreneur and a man on a mission to help others defy the odds. I hope you find him as inspiring as I do.I believe you'll find his message one that will help you to NEVER GIVE UP ON YOUR DREAMS! Would-be entrepreneurs, VICTORY is a book that will help you unlock your dreams and make them a reality.  Lock 'n Load!
Chris Hale / President, NaVOBA
President, National Veteran-Owned Business Association (NaVOBA)
Naval Academy Graduate / U.S. Navy Veteran / BuyVeteran.com
---
Larry Broughton is a great example of why veterans own businesses at twice the rate of non-veterans. The Army pushed him beyond limits he never knew he had and that ambition spilled over into his civilian career as a Vetrepreneur. Larry's a smart, tenacious business leader who honed his skills in service to his country.  Let VICTORY inspire your business to new heights by bringing clarity of purpose, motivation to persevere and an inspiration to dream big.
Kelly Perdew / TV Personality
West Point Graduate & Winner of Donald Trump's The Apprentice: Season 2
---
The mission-tested entrepreneurial strategies in this book will supercharge your business and propel you to success.
Michael Houlihan, Founder, Barefoot Wines
New York Times Bestselling Author
---
Larry is a great Keynote Speaker who can engage the audience and deliver the message and call to action that the conference organizers want their attendees to leave with. He's entertaining, informative and has great stage presence. Larry Rocks!
Alex Fender, SEM, Adwords, PPC Expert
Board Member at DFW / SEM
---
Larry is an outstanding man who is grounded, knows his purpose, and is a servant leader. No matter what sacrifices you have to make, I strongly recommend that you make it a point to meet him, find an event that his speaking at, hope that you can be invited to his Mastermind, and read his books Victory and FLASHPOINTS for achievers.I first met Larry at NATCON 2014 in Atlanta in a workshop he was teaching about building elite teams. In that 1 hour session, he helped me solve a problem that I had been facing for more than 6 months.I also had the opportunity to spend 3 days with Larry in Anaheim, CA at his Elite Entrepreneur Private Mastermind. He is a true leader that I look up to and aspire to emulate both personally and professionally. Thank you, Larry, for the knowledge and advice you have shared with me.
Jim Butler, Partner & Chair of Global Hospitality Group®
NY Times Best-Selling Author of Delivering Happiness
---
Larry and his team at Broughton Hospitality bring new options to our hotel owner and lender clients with their unique ability to operate independent and boutique hotels as well as branded ones. Everything a hotel owner would want — lean, mean, effective.
Ron Siegel, Host of Ron Siegel Radio Show
ESPN Radio and NBC News & Talk Radio
---
Larry Broughton is the consummate media professional! His ability to clearly articulate complex thoughts from business and leadership principles to military and veteran issues is rather impressive. His upbeat, energetic and engaging tone keeps listeners tuned in, and always provides for a great show; which makes my job, as Host, a whole lot easier! I look forward to having Larry back on the show.
Dr. Mike Haynie, PhD, Barnes Professor of Entrepreneurship
Syracuse University Executive Director, Institute for Veterans and Military Families at Syracuse University
---
In my line of work, I have the great fortune of getting to know countless entrepreneurs. Of that group, Larry Broughton is one of the select few I would describe as an exemplar for those who aspire to business ownership. To his core, he's a dynamic innovator who proudly wears his passion for entrepreneurship on his sleeve, in a way that is both inspiring and humbling. An hour with Larry is the equivalent of a mini-MBA, and is an opportunity I would recommend to anyone thinking that business ownership might be in their future.
Rick LaFleur, President
El Paso Hotel Motel Association
---
It was our great pleasure to have Larry present to our organization. He is truly an inspiring and thought-provoking speaker, and we count ourselves fortunate to have received the wisdom of his experience. Larry's professionalism and commitment to excellence was apparent from the time he walked into the room until the time he departed.
Kem Mullins, CEO
St. Francis Hospital - Bartlett
---
Larry Broughton exemplifies the kind of savoir faire that awakens your drive to be better in everything you do. Even though he is undoubtedly awesome, he is also authentic and easy to relate to. His disciplined demeanor does not overshadow his keen wit, as he brought in quite a few roars of laughter from our group. It was a pleasure and an honor to listen to Larry, and any organization looking for a stern pick me up would be lucky to be graced with this talented individual's greatness.
Dale Partridge, President
Identity Culture
---
Larry spoke at our annual Identity Conference where we hosted hundreds of next generation entrepreneurs. Larry has a way of getting his point across with brilliance and simple truths. Though he stands tall and has a warrior's past, Larry speaks in a calm and assertive voice which gives the audience the ability to fully take-in his inspiring teachings. Larry is very dynamic and engaging, and I will surely use his talents again in the future.
Tim Worley, Executive Director
American Water Works Association
---
Larry was one of the most innovative and motivating speakers I have ever seen. Our attendees were engaged and excited to hear him speak on "Turning Vision Into Action." We had never considered a keynote speaker outside of our industry, but we are certainly glad we did. He was funny, utilized videos, pictures and real life examples as well. If you are looking for a keynote address that is insightful and from a real world perspective, Larry Broughton is the perfect choice for you!
Russell Williams, Founder
The Ethical Edge
---
Authentic... this is Larry Broughton's generous gift as an inspirational, motivational voice of influence to audiences throughout America. Larry's personal and professional life journey powerfully and purposefully invites listeners to take ownership of the universal lessons of growth... no pain, no gain. Humorous... candid... truthful, Larry delivers hope-filled opportunity to seize the moment and move... forward!
Richard H. Morley, Executive Director
IVC Foundation
---
Larry is the consummate insightful and inspirational speaker. His remarks were spot-on in setting the tone and expectations of excellence for our fundraising event. Larry's unique and inspiring background, engaging personality, and sense of humor from the stage made him an absolute hit with our audience.
Bobbie Hurley-O'Dell, Owner/Chief Executive Officer
Arpco Valves & Controls, LLC
---
Larry's entrepreneurial trainings and programs have truly been an amazing adventure! His heart and passion for entrepreneurs shows in every session. As a result, I've grown both personally and professionally in ways I never thought possible. Since participating, I've started a blog, launched a new business, and developed a more engaged and excited team at my existing business. None of that would've been possible without the tools, guidance, and support Larry continuously provides. Thank you just doesn't seem to be enough.
Kat Aveno
Rock & Load Clothing
---
If you want the 'real dirt' on business and entrepreneurship, if you want to save time, money, and heartache associated with needless mistakes, then participate in Larry's program. It will be absolutely transformational.
Jackie Lopez, President
Premier Enterprise Solutions
---
You absolutely must participate! Larry's programs are intense, but informative and transformational. The Business Intelligence Metrics session showed me how to develop keen accounting tools and gave me ideas I can immediately implement to improve and expand my business.
John Goerke, CEO and Founder
Caribbean Coffee Co.
---
After working with Larry for the past year, I feel fantastic! It's been a great opportunity to sharpen my entrepreneurial and leadership skills. I received great counsel, identified some really pressing problems in my organization, and then was given the tools and resources to address them. I feel so great to have had the opportunity to be part of this community!
Ryan Ottosen, Owner/CEO, Ottosen & Company
Housing Our Nation's Veterans
---
If you're looking to grow your business while growing to be a better human, then you're in the right place. Larry and his team welcome you into the circle of trust, pull back the curtain, and offer you their help, not just tips and techniques. You might have other regrets in life, but this won't be one of them.
Lisa Cypers Kamen, MA, Founder
Harvesting Happiness
---
The strategies you taught and tools you shared will make a huge difference in my business. I'm so excited to see what develops moving forward. Thanks for challenging me, encouraging me, and asking all the tough questions that no one else asks!
Deanne Marie, CEO | Creative Catalyst
evolve Marketing | Design
---
Larry draws upon and shares all of his experience in his own highly-successful businesses as well as his passion for leadership and entrepreneurship. These are road-tested tools from one of the most dynamic, positive, and take-action guys I've ever met. Larry provides not only top-notch tools, but also the insight to put those tools to use for instant results in my business and my life. I feel like he genuinely cares about my business and my growth as a person, and to me, that's what sets him apart from every other business coach or mentor I've seen out there.
Loretta P. Adrian, Ph. D., President
Coastline Community College
---
On behalf of all three colleges in our district, I want to thank you for conducting a highly informative and energetic seminar on Surviving the Squeeze: Proven Strategies for Doing More with Less. We have received tremendous positive feedback from those who attended. The topic could not have been more perfectly timed. In fact, the most common request in the follow-up survey was, "When can Larry return? We want more!" I am sure we will benefit from this seminar for years to come.
Jocelyn Groot, Executive Dean
Coastline Community College
---
Larry provided a dynamic and engaging presentation to our District employees that motivated and inspired all who participated. His expertise in the areas of personality and team assessment, transformational leadership, and stress reduction was enlightening; and even more noteworthy is his sensitivity and humorous approach to addressing the challenges being faced in higher education.
Scott Schroeder, Hotel Owner
Managing Member in three broughtonHOTELS
---
Broughton delivers on their promise by doing what they say they're going to do... I have great confidence in them.
Robert E. Braun, Partner
Jeffer Mangels Butler & Mitchell LLP
---
I've had the pleasure and honor of working with Larry on a number of challenging and exciting hotel acquisitions. Larry combines a passion for the hospitality business with a clear understanding of what is possible — his passion fuels, but does not overcome, his common sense. I look forward to working with him again, and I recommend him strongly.
A Sampling of Awards and Accolades
US Army, Special Forces (the Green Berets) ODA 064 & ODA 1275
Entrepreneur of the Year® by Ernst and Young
Vetrepreneur® of the Year by NaVOBA
Visionary of the Year by Coastline Foundation
National Business Leader of Integrity by Passkeys Foundation
Hot 500 List by Entrepreneur Magazine
A Sampling of Articles Featuring Larry Broughton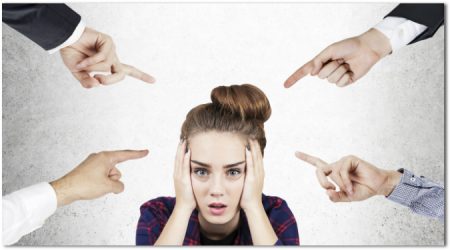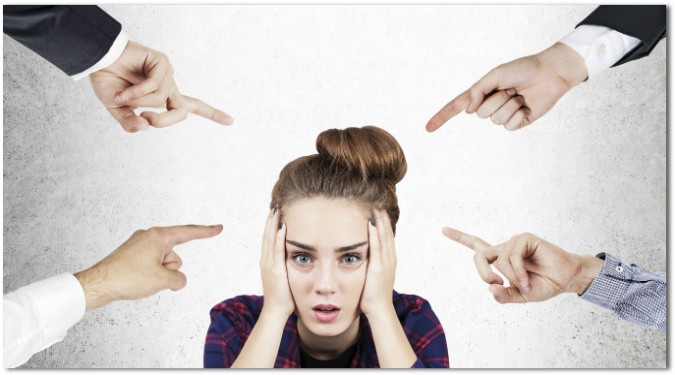 When you find the courage to surround yourself with the right people, including those who are bolder and brighter than you, you'll find that you're much more likely to succeed than not. While it's true that as the entrepreneur you're the prime mover and shaker, you're far from the only person who has influence in […]
The post 8 Types of People Who Will Assassinate Your Success first appeared on Larry Broughton | Yoogozi | Motivation | Inspiration | Leadership.
Read More