An award-winning founder & ceo of broughtonHOTELS, Larry has a 30+ year track record of success forged during some of the most difficult economic times in US history.
In January 2001, Larry Broughton founded Orange County, California-based broughtonHOTELS, a leader in the boutique hotel industry. During what proved to be the worst two-and-a-half year period in the hospitality industry since before World War II, Broughton successfully acquired four hotel properties. The company's portfolio now includes nearly 20 hospitality projects throughout California and Chicago, IL.
Since its inception, Larry has received several business awards, including Ernst & Young's Entrepreneur of the Year®; the National Veteran-Owned Business Association's Vetrepreneur® of the Year; Coastline Foundation's Visionary of the Year; Passkeys Foundation's National Business Leader of Integrity; HSMAI's 2018 Best of the Best Management Company of the Year; Fodor's Top US Luxury Hotel; TripAdvisor's Travelers' Choice Awards; and Entrepreneur Magazine included the firm on their Hot 500 List of Fastest Growing Private Companies. NEWH (Network of Executive Women in Hospitality) says, Larry is among "the most exciting minds of hospitality."
.
Jim Butler, Partner & Chair of Global Hospitality Group®
Jeffer Mangels Butler & Mitchell LLP
---
Larry and his team at Broughton Hospitality bring new options to our hotel owner and lender clients with their unique ability to operate independent and boutique hotels as well as branded ones. Everything a hotel owner would want
— lean, mean, effective.
Ted Broedlow, Hotel Owner
Managing Member of a broughtonHOTELS property
---
Broughton has brought the expertise and economies of scale to make the Georgian Hotel one of the most profitable small hotels in the country.
broughtonHOTELS — A Hotel Management Company with Ideas
broughtonHOTELS has some pretty radical ideas for a hotel management company. Ideas like personally interacting with investors and owners regularly, being authentic in our daily practices and reporting, and finding creative new solutions to old problems.
broughtonHOTELS ideasPersonal. Authentic. Creative. You won't find that everywhere, but it's kind of our thing.
For more than 20 years, broughtonHOTELS has achieved success as a full-service hotel management company for a diverse portfolio of boutique California and Chicago properties, and we're expanding all the time. The foundations of our success are built on a "from the ground up" philosophy of developing engaged, enthusiastic teams and responding to each challenge individually.
If you are hotel owner, hospitality ownership group or an investor, take a second to learn Who We Are and What We Do. Then read our Case Studies to see our work in action.
Broughton values innovation, and has broken the hospitality and hotel management industry mold in several ways. From a guest's initial interaction to the bottom line, we continually exceed our client's expectations by carefully positioning, aggressively marketing and providing the highest standards to guests and patrons.
We're extremely proud of our consistent record of combined occupancy and profitability rates above industry average, but it's the continued spirit of benefaction that truly identifies broughtonHOTELS.
Scott Schroeder, Hotel Owner
Managing Member in three broughtonHOTELS
---
Broughton delivers on their promise by doing what they say they're going to do... I have great confidence in them.
Wen-I Chang, Hotel Owner / Developer
Managing Member of a broughtonHOTELS property
---
Broughton has brought the expertise and economies of scale to make the Georgian Hotel one of the most profitable small hotels in the country.
Our Philosophy — Hotel and Hospitality Management
Effective hotel and hospitality management goes beyond the practical. Sheets with high thread counts, good water pressure, luxurious amenities…yes, all things everyone loves, but not what we will be remembered for. It's ultimately how we treat people and the rich social interaction that occurs at each of the properties that determine what they will recall and feel won over by. This is why we place an emphasis on the human component of the hospitality industry and not just the atmosphere and accouterments of each hotel.
The philosophy that we subscribe to as people permeates both our business and how we live our lives. Meaning what we deliver to our clients is genuine. We're not afraid to step out of our comfort zone to achieve results. It incites our passion as operational, sales, marketing, financial and project management professionals to work with you in seeing your property achieve its optimal potential. We may not be Aristotle or Camus, but our philosophy inspires what we do and has made us the respected hotel and hospitality management group we are today.

Marc Aron, Hotel Owner
in three broughtonHOTELS
---
Broughton has been professional, diligent and efficient when imparting their commercial, marketing and management knowledge to our hotels. Their leadership style has been a positive influence on staff morale, which is essential in a people industry.
Management Professionals with Passion
Life is full of challenges. Being happy shouldn't be one of them.
broughtonHOTELS is comprised of enthusiastic, talented professionals that recognize the limitations of focusing solely on the immediate bottom line—instead, taking aim on the future and measuring precisely each step along the path to significance. We're made up of a virtual all-star team of the hospitality industry's brightest minds and most accomplished individuals, ensuring a real-world understanding of how to make your property perform at the highest levels.
Every project is approached with a steadfast commitment to the honesty, integrity, and ethics that define broughtonHOTELS and helps maintain an upbeat work environment. This perpetuates the unwavering loyalty and mutual respect that ensures we transcend business as usual.
We know that the key to a fiercely loyal customer base, and in turn the prosperity of your property, is the development of a motivated, enthusiastic staff. Team members participate in an annual, confidential work climate survey measuring overall job satisfaction. Job satisfaction across the hospitality industry is 80%, but among broughtonHOTELS properties, it's nearly 86%. And you can see how this translates to guest experience as our results show nearly 89.5% client satisfaction, outpacing the industry satisfaction index of 88%.
We have a lot of fun, but we take the success of our properties seriously…and kind of personal. Decreased costs and increased revenues through sound management, operational expertise and creative marketing services, is our tried and true way of maximizing your profits.
Robert E. Braun, Partner
Jeffer Mangels Butler & Mitchell LLP
---
I've had the pleasure and honor of working with Larry on a number of challenging and exciting hotel acquisitions. Larry combines a passion for the hospitality business with a clear understanding of what is possible — his passion fuels, but does not overcome, his common sense. I look forward to working with him again, and I recommend him strongly.
Scott Smigel, Hotel Owner
---
Over the last several years it became clear to us that hospitality marketing in the information age is not a job for amateurs. When we hired Broughton we hired marketing and management magicians who stay up to the second in this increasingly complex field. Our bottom line has never looked better.
Broughton Philanthropy – Giving Back
We have a strict ethos that emphasizes honesty, integrity, and ethics in all we do, whether it's continuing to build profitable and sustainable businesses or serving others through charitable involvement. broughtonHOTELS has been involved with a number of nonprofit organizations, donating time, money and resources—a cornerstone of our company culture and identity.
From The Green Beret Foundation, a nonprofit dedicated to providing immediate and long-term support for our
wounded, their families, and the families of our fallen Green Beret warriors; to International Justice Mission, a human rights agency that rescues victims of violence, sexual exploitation, slavery and oppression; and personnel to Sarah House, a nonprofit, beautiful residential care facility and holistic hospice that care for low income individuals facing the end of life, we strive to join the effort in a variety of important philanthropic causes.
.
Phil Sherburne, Hotel Owner / Developer
---
Through good and bad economic times, Broughton has added value by driving revenues, controlling expenses, and creating a corporate culture that inspires excellence.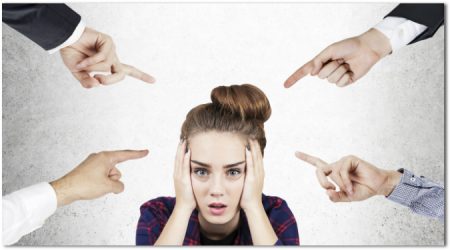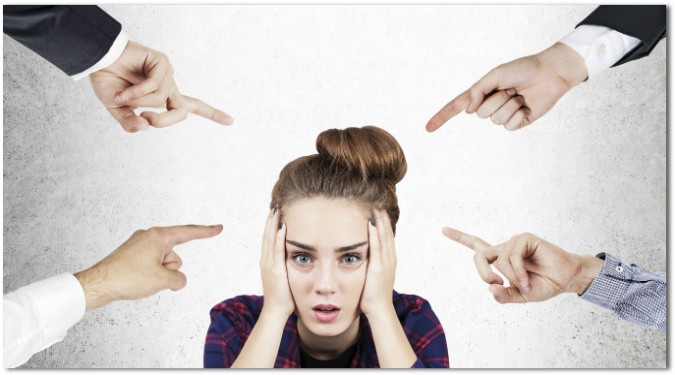 When you find the courage to surround yourself with the right people, including those who are bolder and brighter than you, you'll find that you're much more likely to succeed than not. While it's true that as the entrepreneur you're the prime mover and shaker, you're far from the only person who has influence in […]
The post 8 Types of People Who Will Assassinate Your Success first appeared on Larry Broughton | Yoogozi | Motivation | Inspiration | Leadership.
Read More