Committed to authentically sharing lessons from life's journey, Larry leads powerful mastermind and mentoring programs to help move leaders and high-achievers towards their fullest potential.
Larry coaches and mentors entrepreneurs, leaders and high-achievers towards their fullest potential, and helps them build elite teams that defy the odds by realizing both significance and success in their personal and professional lives. With more than thirty years of award-winning leadership, business, and entrepreneurial success; in concert with interviews he has conducted with some of the country's top business and leadership minds, as well as education and training from some of the top institutions and programs in the country, Larry is uniquely suited to lead VIP Strategy Days and MasterMind programs that guarantee high-octane results.
Steve Wright, Former NFL Player
Serial Entrepreneur, Survivor Season 22
---
Wow! Going through Larry's program was powerful and action-packed! It kept me on my toes, stirred me to think new ways about leadership and business, and exposed me to like-minded, driven entrepreneurs whom I now call friends. With my newfound skills, confidence, and clarity, I'm more energized and able than ever before to move towards my fullest potential. I owe you big time, Larry, for all you've done for my business and me.
Darren Hardy / Publisher, SUCCESS Magazine
Best-Selling Author of 'The Compound Effect & Living Your Best Year Ever'
---
Larry is a consummate professional. He is smart, visionary and wise--wisdom obtained through a track record of success. Larry is the kind of guy you hope one day to get the chance to do business with.
Kelly Perdew, Winner of Donald Trump's The Apprentice
West Point Graduate, US Army Officer
---
Larry isn't regurgitating business theory. He's sharing tried-and-true, action-oriented principles he's used himself and has learned from interviewing other successful entrepreneurs, including me.
Larry has presented to, coached, and mentored thousands of current and aspiring leaders and entrepreneurs across the country on topics ranging from the Entrepreneurial Mindset to Peak Performance, from Ideal Client Acquisition to Creative Financing for Business, from Elite Team Building to Transformational Leadership, and much, much more. He has delivered mentoring programs and VIP Sessions to entrepreneurial start-ups, seasoned executives, celebrity entrepreneurs, Olympic and professional athletes, Fortune 100 executives, universities administrators, non-profits directors, medical professionals, and even the Pentagon's Office of the Chairman of the Joint Chiefs of Staff.
Deanne Marie, CEO | Creative Catalyst
evolve Marketing | Design
---
Larry draws upon and shares all of his experience in his own highly-successful businesses as well as his passion for leadership and entrepreneurship. These are road-tested tools from one of the most dynamic, positive, and take-action guys I've ever met. Larry provides not only top-notch tools, but also the insight to put those tools to use for instant results in my business and my life. I feel like he genuinely cares about my business and my growth as a person, and to me, that's what sets him apart from every other business coach or mentor I've seen out there.
Ryan Ottosen, Owner/CEO, Ottosen & Company
Housing Our Nation's Veterans
---
If you're looking to grow your business while growing to be a better human, then you're in the right place. Larry and his team welcome you into the circle of trust, pull back the curtain, and offer you their help, not just tips and techniques. You might have other regrets in life, but this won't be one of them.
Bobbie Hurley-O'Dell, Owner/Chief Executive Officer
Arpco Valves & Controls, LLC
---
Larry's entrepreneurial trainings and programs have truly been an amazing adventure! His heart and passion for entrepreneurs shows in every session. As a result, I've grown both personally and professionally in ways I never thought possible. Since participating, I've started a blog, launched a new business, and developed a more engaged and excited team at my existing business. None of that would've been possible without the tools, guidance, and support Larry continuously provides. Thank you just doesn't seem to be enough.
You may be ready for one of Larry's mentoring programs if you identify with any of the people below:
Serious start-up entrepreneurs who don't want to fritter away time and resources on novice mistakes needing to radically reduce their learning curve
New market CEOs & Entrepreneurs striving to maximize their company's strategic organization that want to build the most dynamic team possible!
Accomplished executives transitioning from the corporate world to entrepreneurship desiring to achieve rapid success, leveraging the strength of their experience and network to successfully make the leap to business ownership
Leaders of companies in rapid growth mode that need to develop every aspect of their strategy to take their business to the next level!
"C-level" executives with P&L responsibility in a mature company interested in instilling the critical entrepreneurial mindset in their team members (if everyone on your team thinks like an entrepreneur, your success will be unparalleled!)
Kat Aveno
Rock & Load Clothing
---
If you want the 'real dirt' on business and entrepreneurship, if you want to save time, money, and heartache associated with needless mistakes, then participate in Larry's program. It will be absolutely transformational.
Jackie Lopez, President
Premier Enterprise Solutions
---
You absolutely must participate! Larry's programs are intense, but informative and transformational. The Business Intelligence Metrics session showed me how to develop keen accounting tools and gave me ideas I can immediately implement to improve and expand my business.
John Goerke, CEO and Founder
Caribbean Coffee Co.
---
After working with Larry for the past year, I feel fantastic! It's been a great opportunity to sharpen my entrepreneurial and leadership skills. I received great counsel, identified some really pressing problems in my organization, and then was given the tools and resources to address them. I feel so great to have had the opportunity to be part of this community
Lisa Cypers Kamen, MA, Founder
Harvesting Happiness
---
The strategies you taught and tools you shared will make a huge difference in my business. I'm so excited to see what develops moving forward. Thanks for challenging me, encouraging me, and asking all the tough questions that no one else asks!
Alex Fender, SEM, Adwords, PPC Expert
Board Member at DFW / SEM
---
Larry is an outstanding man who is grounded, knows his purpose, and is a servant leader. No matter what sacrifices you have to make, I strongly recommend that you make it a point to meet him, find an event that his speaking at, hope that you can be invited to his Mastermind, and read his books Victory and FLASHPOINTS for achievers. I first met Larry at NATCON 2014 in Atlanta in a workshop he was teaching about building elite teams. In that 1 hour session, he helped me solve a problem that I had been facing for more than 6 months. I also had the opportunity to spend 3 days with Larry in Anaheim, CA at his Elite Entrepreneur Private Mastermind. He is a true leader that I look up to and aspire to emulate both personally and professionally. Thank you, Larry, for the knowledge and advice you have shared with me.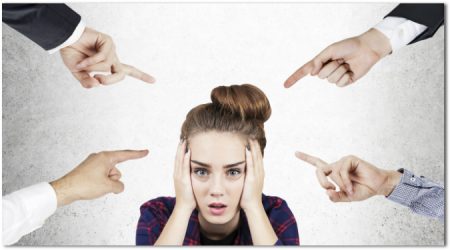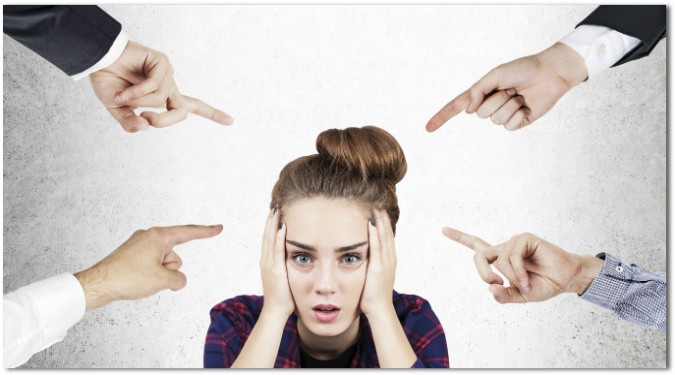 When you find the courage to surround yourself with the right people, including those who are bolder and brighter than you, you'll find that you're much more likely to succeed than not. While it's true that as the entrepreneur you're the prime mover and shaker, you're far from the only person who has influence in […]
The post 8 Types of People Who Will Assassinate Your Success first appeared on Larry Broughton | Yoogozi | Motivation | Inspiration | Leadership.
Read More