From newspapers and magazines, to television and radio, thought leaders turn to Larry for direction, insight and expertise on matters related to leadership, entrepreneurship, hospitality and veterans issues.
Larry has a diverse background in leadership, entrepreneurship, military, and personal development; which has made him a highly sought after expert and guest commentator.
His upbeat, creative approach to business and life has been featured in newspaper and magazine articles across the country and he's been a guest on national radio shows, podcasts, and news and TV programs on every major cable and television network. He made multiple appearances on CNBC's The Big Idea with Donny Deutsch, and is a regular guest panelist on MSNBC's Your Business with JJ Ramberg, and recurring on-air expert for Travel Channel's hit show, Hotel Impossible. CBS has called him "one of the nation's foremost experts on leadership and entrepreneurship."
Ron Siegel, Host of Ron Siegel Radio Show
ESPN Radio and NBC News & Talk Radio
---
Larry Broughton is the consummate media professional! His ability to clearly articulate complex thoughts from business and leadership principles to military and veteran issues is rather impressive. His upbeat, energetic and engaging tone keeps listeners tuned in, and always provides for a great show; which makes my job, as Host, a whole lot easier! I look forward to having Larry back on the show.
Donny Deutsch / TV Personality
Chairman Emeritus, Deutsch Inc.
---
Larry's not just another nice guy. He's served his country in uniform; his ideas are brilliant and concisely put together; and he's a phenomenally successful entrepreneur.
John Lee Dumas, Founder & Host
Entrepreneur on Fire
---
Wow! Larry Broughton is an epic storyteller who keeps listeners on the edge of their seats. While his authentic, conversational tone is disarming, he delivers a barrage of brilliance in the form of lessons, tips, and tools to make us all better leaders and high achievers. Larry will IGNITE any media outlet!
John Lee Dumas talks to Larry Broughton about being a Green Beret to being named Entrepreneur of the Year, and everything in between. Hear Larry's success quote, business failure, and entrepreneurial 'ah-ha' moment too. You won't want to miss this episode!
Why does a WARRIOR have so much more love inside of him/her? Larry joins Nick and Kisma and he doesn't hold back. He is absolutely committed to growth and integrity and has no fear about calling out those who are manipulating humanity.
Larry joins Robert Gowin, Mike Pritts, and Rudy Lindsey to talk about the importance of developing effective teams and how to build them to grow your organization's profits and achieve common goals."
Larry is an award-winning entrepreneur & CEO, best-selling author, keynote speaker, and mentor. After growing up in a small mill town in rural western New York, he spent eight years traveling the world with the US Army's elite Special Forces, commonly known as the Green Berets, where he attained the rank of Staff Sergeant.
Larry has successfully parlayed his unique experience of serving on Special Forces A-Teams to the business arena. He is Founder/CEO of broughtonHOTELS, a leader in the boutique hotel industry Founder/CEO of BROUGHTONadvisory, a strategic vision, elite team building, and transformational leadership organization with clients ranging from entrepreneurial start-ups to Turner Broadcasting and The Pentagon; and Founder of yoogozi.com, an inspirational online learning platform for leaders and high achievers.
.

Anthony Melchiorri, Creator, Executive Producer & Host
Travel Channel's Hotel Impossible & Five Star Secrets
---
It is my pleasure to recommend Larry Broughton as one of my go-to experts on Travel Channel's hit show Hotel Impossible. His professionalism and charm are appreciated by both the crew and viewers alike. With expertise in various areas of business, his sense of leadership and hospitality shines through in each episode he is involved with and he adds value to the show as a result. I look forward to working with Larry on future television projects and would highly recommend him to others, as well.
Darren Hardy / Publisher, SUCCESS Magazine
Best-Selling Author of 'The Compound Effect & Living Your Best Year Ever'
---
Larry is a consummate professional. He is smart, visionary and wise--wisdom obtained through a track record of success. Larry is the kind of guy you hope one day to get the chance to do business with.
Larry has received numerous awards for business performance, innovation and leadership; including Ernst & Young's prestigious Entrepreneur of the Year®, National Veteran-Owned Business Association's Vetrepreneur of the Year, Passkey Foundation's National Business Leader of Integrity, HSMAI's 2018 Best of the Best Management Company of the Year, Coastline Foundation's Visionary of the Year, while Entrepreneur Magazine included broughtonHOTELS in their Hot 500 List.
.

Invite Larry to Appear as a Guest on Your Show or Program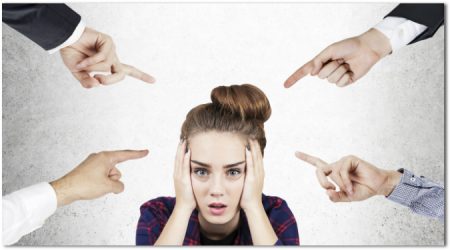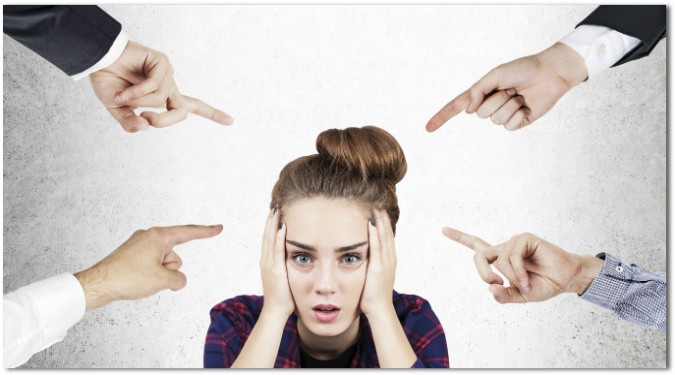 When you find the courage to surround yourself with the right people, including those who are bolder and brighter than you, you'll find that you're much more likely to succeed than not. While it's true that as the entrepreneur you're the prime mover and shaker, you're far from the only person who has influence in […]
The post 8 Types of People Who Will Assassinate Your Success first appeared on Larry Broughton | Yoogozi | Motivation | Inspiration | Leadership.
Read More